Jill and Chef Eric Skokan have created a 425 acre, Certified Organic vegetable farm located just outside of the city that now supplies the bounty of their restaurants, Dinners at the Farm, CSA's, and Boulder Farmers' Market Booth and now Mabel! the Farm Truck.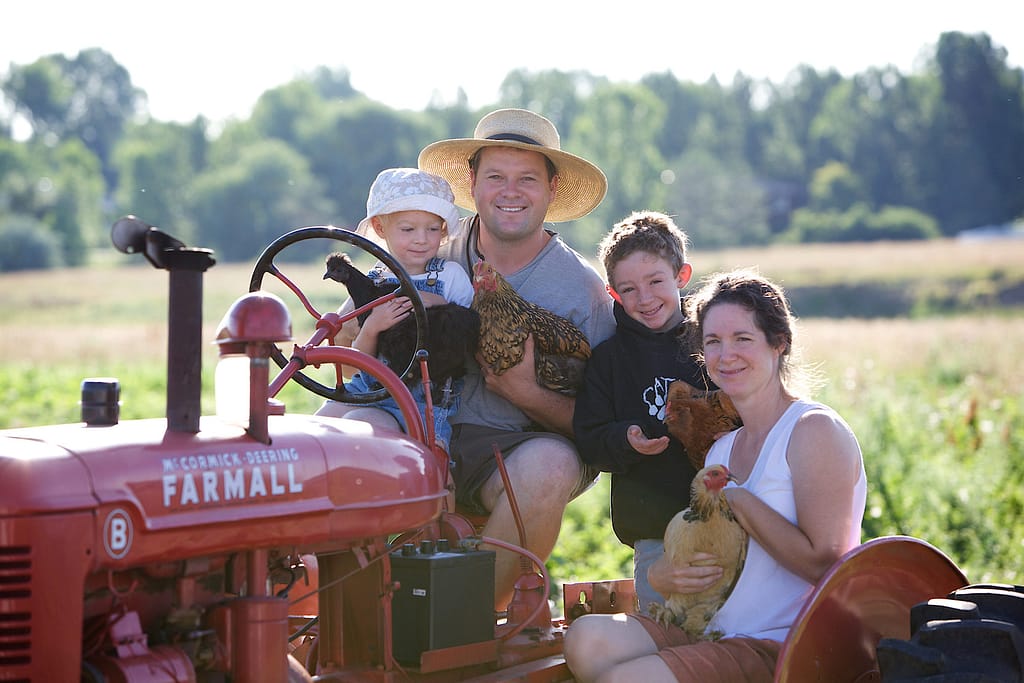 At Black Cat Organic Farm, we grow 250+ heirloom and heritage cultivars that range from some of the old regional classics to the exotics.  Because we harvest at the farm every day, we select varieties for flavor, not for storage and transportation which is all too common these days.
We grow, seed clean and mill our own grains: Organic Polenta Corn, Wallis Rye, Einkorn, Buckwheat, Khorasan, Hard Red, Lentils, and Kernza perennial wheat.  We are actively involved in the Colorado Grain Chain.
We also raise and breed Heritage Tunis , Karakul, and Awassi Sheep;  Mulefoot, Mangalitsa, and Red Wattle pigs;  heritage chickens and geese.  Many of these breeds are on  The Livestock Conservancy's endangered lists and Slow Food's Ark of Taste.  All our animals are raised on pasture and vegetable fields with holistic pasture management, No hormones, No GMOs, No routine antibiotics and lots of love and care.
The huge variety of produce grown allows Chef Skokan a limitless palate of flavors, colors and textures from which to build his award-winning cuisine. The Black Cat's menu changes daily and always has a sense of discovery and delight.
Enjoy all the farm has to offer this season at with Mabel! the Farm Truck which brings you tastes of the week's produce, frozen pork, charcuterie, recipes, lots of cooking tips and stories about the farm. 

Our fields are bursting with spring greens at their peak. We have a root cellar with a literal ton of potatoes in it. Thousands of pounds of wheat. Our market manager, Xavier, milled several hundred pounds of wheat and polenta today.

Like I said, we've got you covered (even for the toilet paper!).
We are sad to say, our restaurant dining rooms are closed for the foreseeable future. We still have so many things going for us, though. Our farm is still operating, we have amazing ingredients (the spinach and arugula are perfect), and we have our talented team of chefs, front of house staff and farmers.
When I take a step back from that combination I can't help but smile. I'm excited about the great things that are happening.
~Jill and Eric Skokan